Starwars Arcade Cabinet
From falz.net
I'm a proud owner of a [now working] Star Wars arcade cabinet.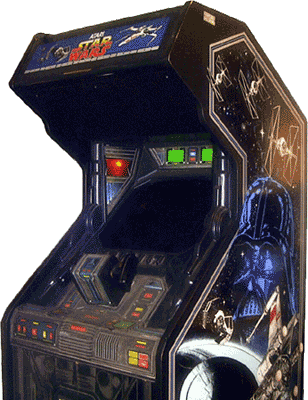 I was amazed to find a great deal of information about this machine on the internet - a lot more than I had expected! I decided to make a copy of all of the useful things regarding this game and its components, as you never know when a link or site will die.
If you're interested, I'm compiling the Starwars Arcade Cabinet - History behind my particular machine. I also have Starwars Arcade Cabinet - Status being documented.
Useful Things
Star Wars Arcade Links:
General Arcade Links: